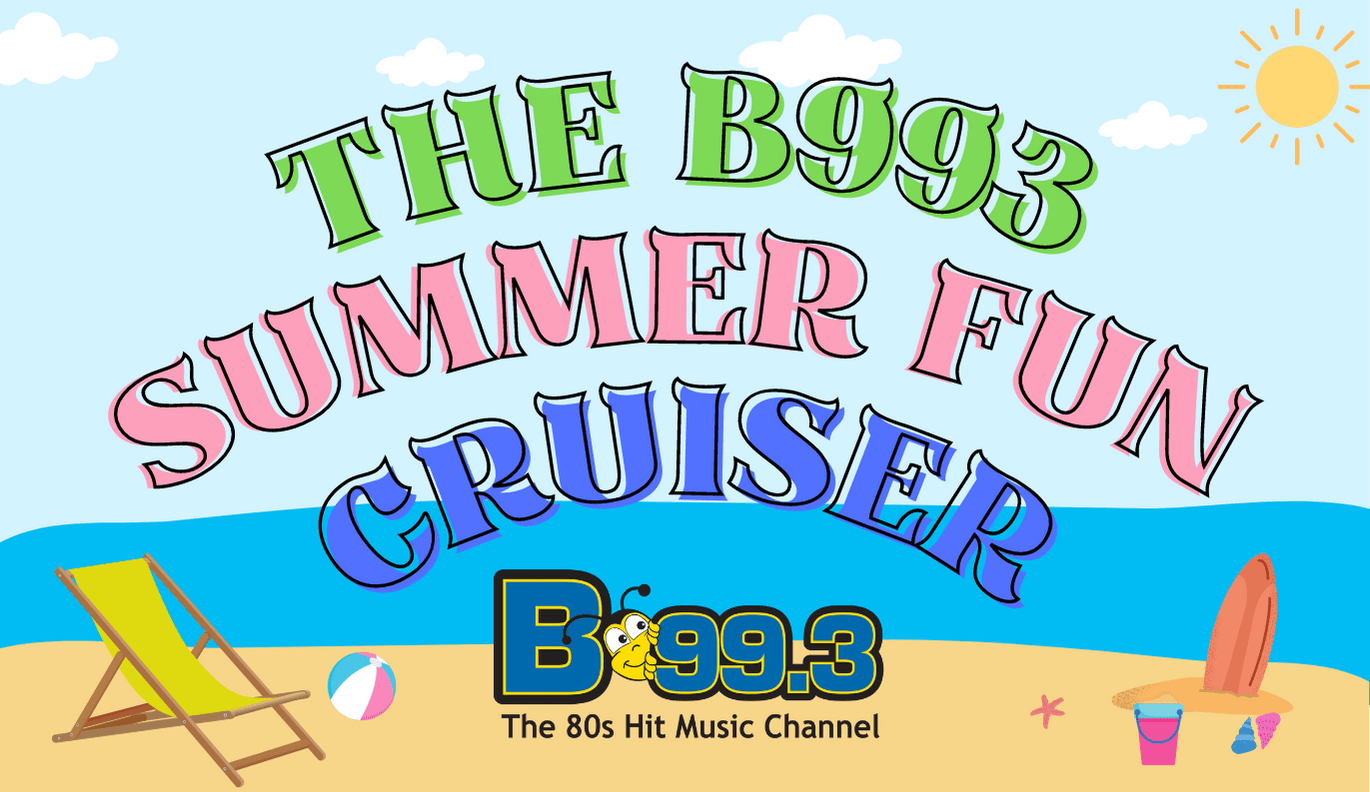 B993, the 80's Hit Music Channel is celebrating summer in style with the B993 Summer Fun Cruiser!
We will be buzzing around all summer long at various locations in the North Country and Seaway Valley for an hour at a time, and we invite you to join us. You will be able to pick up our new B993 window stickers, which will get you entered for prizes at each location we're at, as well as a big end-of-season prize pack.
How do you find out where the B 933 Summer Fun Cruiser will be each week, check out below or follow us on Facebook.
 Some of the fantastic prizes you could win are:
Stewart's Shops Gift Cards – There's always a Stewarts Shops Close to you!
Tickets to Six Flags Great Escape Great Adventure and Safari in Lake George -The Thrill Is Waiting for you!
$10 Ward Lumber gift card for a propane tank fill up for your gas grill – Ward Lumber, Build Your Future With Us!
Various gift card from The Brick in Cornwall – The Brick, Saving You More!
Passes to Archie's Family Golf Centre in Cornwall!
$25 Canadian Tire gift cards – Canadian Tire, To equip Canadians for the jobs and joys of everyday life!
$15 Karra's Burgers and Fries gift certificates!
$100 Leon's Cornwall gift certificate – Leons, Part of the family!
Family Day passes from Cornwall Transit – Cornwall Transit is the way to go!
………. AND MORE!
Thanks to our US and Canadian sponsors: Roger's Marina, Leon's Cornwall, Franklin County Fair, Stewart's Shops, Six Flags Great Escape, Ward Lumber in Malone, Mohawk International Raceway, Twin Leaf, Jreck Subs, KFC Canton, Bjorn Fitness and E&V Energy.