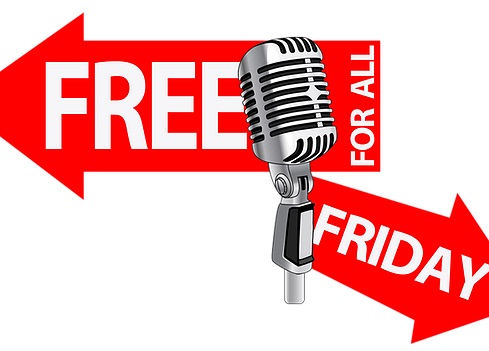 Free For All Fridays Are Here
So we know that the first of the year usually brings some changes. 2020 will be no different. We're going to change things up a little bit going into the new year, but to make these changes happen, we need your help.
You know what we're all about musically. We play the best of the best when it comes to 80's music. However, we know a lot gets left out or neglected. That is the reason we will be starting Free For All Friday's.
With your help, each Friday, we're going to be playing music from the 80's that has fallen by the wayside. We will be taking your requests for songs, as well as throw in some of our own personal favorites. We hope it becomes a true "You say it, we play it" type of time on Friday mornings from 6-10.
Here's where we need your help. We need your song suggestions. We want your feedback on songs from the 80's that maybe were not as popular, but still get that "Oh yeah I remember this song" response. We'd like your help creating a list of music that we will continue to add to. Please list any songs that come to mind below.